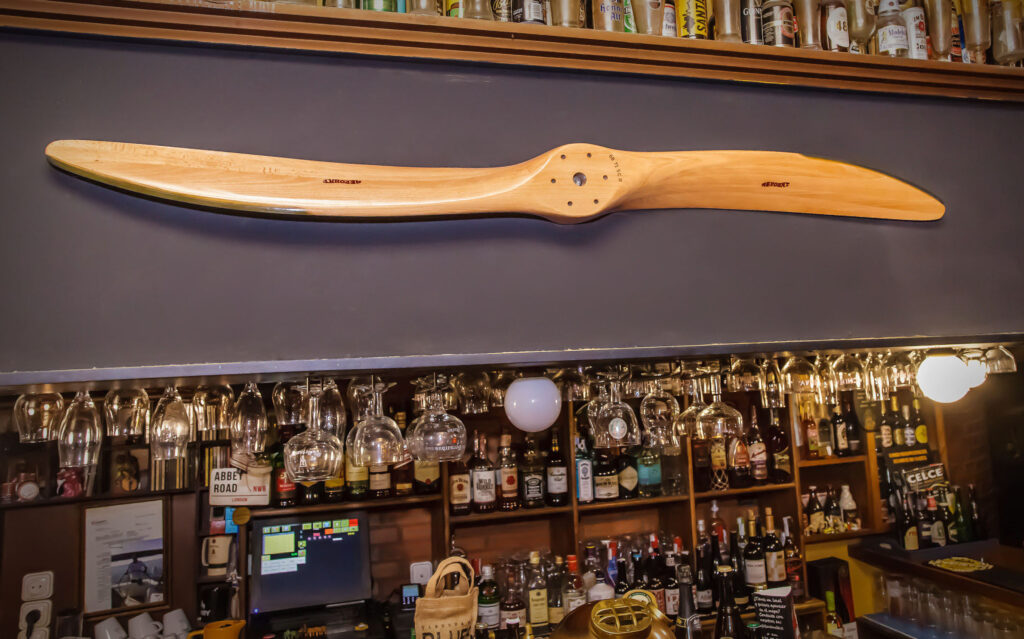 Discarded prototypes, propellers that do not pass quality controls or models already in disuse, are set aside and reserved for ornamental use.
Thus, we always have propellers to decorate a flying club, a cellar, an office, a pub…
They are propellers of different sizes and different prices.
Ask us about the propellers for decoration available at this time through the Contact Form.
We can also manufacture the propeller specifically for decoration with the shape and finish you want.
We also make personalized commemorative plaques with small propellers in relief, engraving the text that the customer is interested in, dedications, logos, etc.